Web Design Leeds | Website Agency | Folifi
We're a creative web design leeds agency. Founded in Leeds, Yorkshire in early 2021. We're a digital agency collaborating with clients who want the best for their business, specialising in the delivery of digital projects including websites, search engine optimisation, pay-per-click advertising and Shopify development. 
What does a digital agency do?
A digital agency typically offers professional services relating to the design, development or promotion of websites, apps, social media and other digital based mediums. 
As a digital agency, we have over a decade of experience in building websites and generating leads so everyone else understands why you are exactly what they're looking for. Unlike some digital agencies, we stick to what we know and don't offer every service; our web design team in Leeds are specialised in website design, eCommerce, Shopify, SEO and PPC.
How you build a website?
At the beginning of every website we build, our web design team take time to map out the project, starting with architecture, wireframes and user flow. Our web designers, using Figma and other design tools, will then gradually progress with the prototype to create a final design to be handed over to our web developers once approved by the client. 
Once approved, our web development team in Leeds start creating the new website. Depending on the scope, level of complexity and technology, this can take a few weeks or months.
When the website is finished by our developers, it's then put into a review and quality assurance stage. Here, our QA team "stress test" the website to make sure there are no bugs, leaks or issues with it. The web development team then resolve any of these before the website is handed over to the client for a further round of testing and approval prior to launch.
What makes a successful website?
As Dieter Rams once said, "good design makes a product understandable". Good design is very important in building a successful website, otherwise your users won't be able to understand your business or find what they're looking for! Having said that, design isn't the only important aspect of building a successful website. 
Brand Identity
Having a strong brand identity is another important aspect of a successful website. Strong branding makes you memorable and helps build trust, thus increasing customer loyalty and ultimately, sales. 
Website Design
Arguably the most important part of a successful website is having a website that is not only well designed, but well built. Prior to any development, our web design team maps out the user journey by creating interactive prototypes designed around conversion optimisation. 
We love building modern websites - as passionate creatives with over a decade of industry experience, we're here to get you results.
Our web design agency in Leeds builds websites for brands all over the world, we know how to help you become more you, and how to make everyone else understand why you are exactly what they're looking for.
We work with a range of clients. It doesn't matter if you're a startup, a small local business or a well established company. We understand all aspects of web design from inception through development, to SEO campaigns and hosting. As our web design services are tailored to suit the client and the project requirements, we get you results.
Start a Project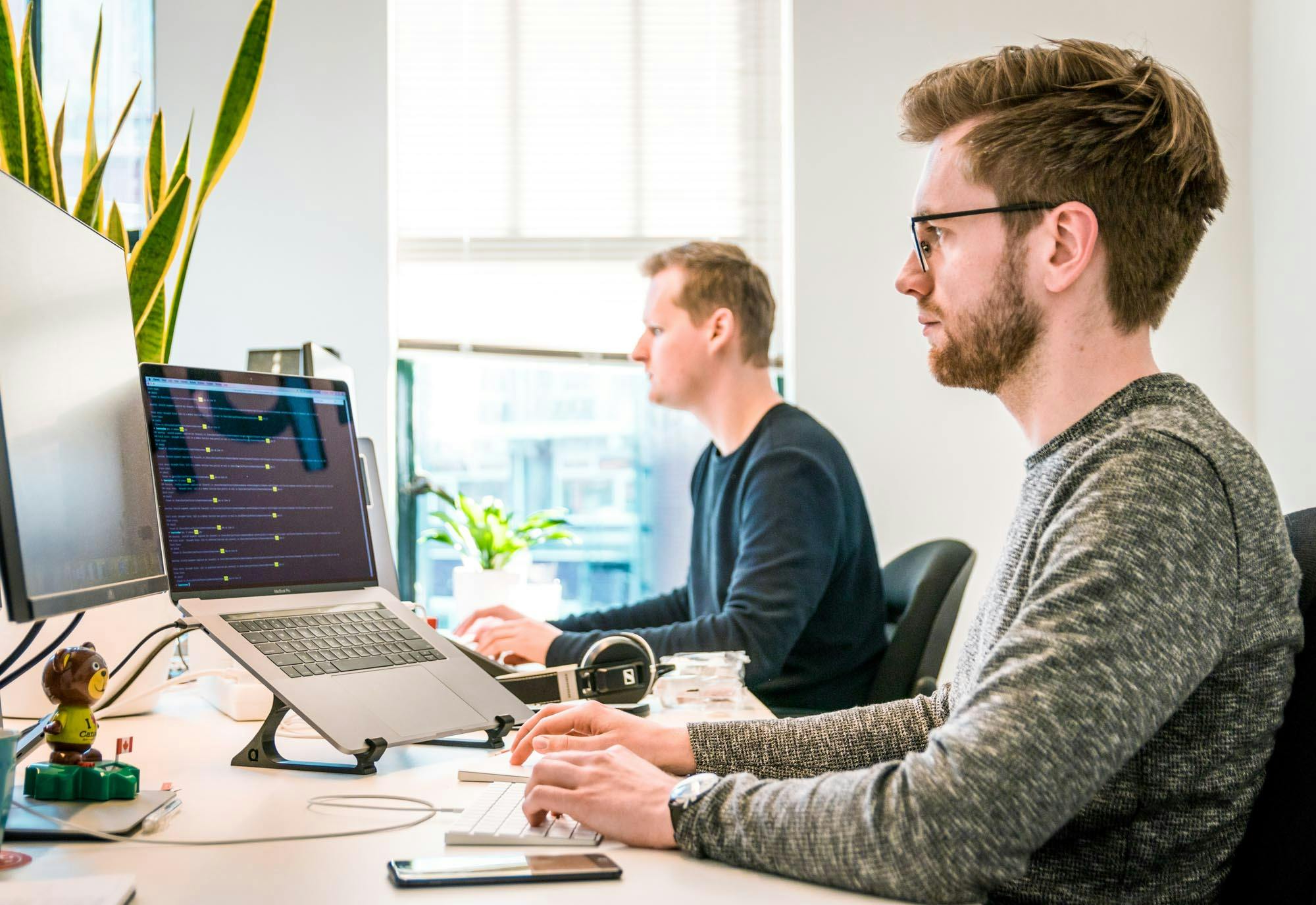 Technology
We're passionate about bespoke design that brings your brand to life. We have the know-how and latest technology to give your business the spark it deserves.
Learn more
Interested to see what we're up to? Read up on the latest from our web design agency in Leeds.
Time to get to work
With a wealth of experience in building websites, we're a web design agency based in Leeds that takes a search first approach - are you ready to make your next project a reality?