Your Google Ads Growth Agency
Hey, we're Folifi, a Google Ads Agency focused on one thing - growing your revenue. Our PPC management services offer a full-service solution to building and managing ad campaigns on Google.
🔥 654% increase in leads for a UK based stove installer
✅ 300% increase in leads for a national commercial cleaning company
💰 115% ROAS for a high quality furniture eCommerce store
🏎 178% increase in enquiries for a PPF installer in North Yorkshire
About us
We work with a range of clients. It doesn't matter if you're a startup, a small local business or a well established company. We understand all aspects of paid advertising from inception through strategy, to Google and social. As our PPC services are tailored to suit the client and the project requirements, we get you results.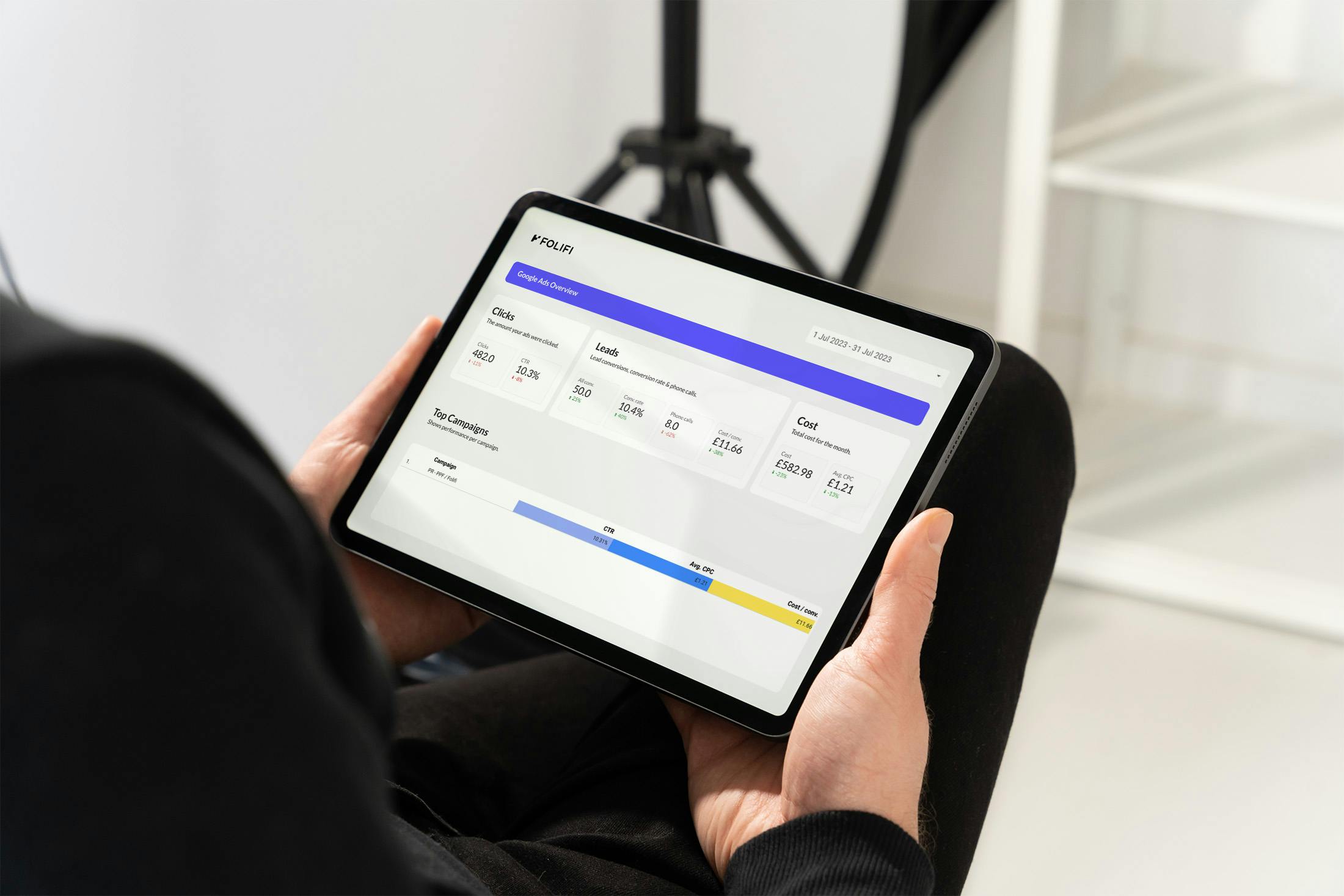 Challenge accepted
we're here to solve your digital bottlenecks
My PPC campaigns aren't getting enough leads.
Without consistent site traffic, you're missing out on valuable visitors, leads, and revenue. Thankfully, our custom PPC solutions can get you back on track by targeting your ideal audience.
Increase your leads
Boost your conversion rate
Data-backed keyword research
I need to improve my Google Ads CTR, can you help?
We absolutely can! A low click-through-rate can be because of poor ad copy, keyword selection or bidding strategy. We'll devise a strategy bespoke to your business to improve your CTR.
Improve click-through-rate
Bespoke campaign strategy
Well-written ad copy that attracts
Is Google Ads a good fit for my business?
Definitely. Google Ads gets 85% of all search engine volume (over 8.5 billion searches per day), so if you want to get your business in front of your ideal audience - Google Ads is a great way to go.
Increase your revenue
Great return on investment
Advertise where your ideal audience is

I can't express enough how good these guys are. Sam, is exceptional in the marketing and has literally smashed our Google Ads and web marketing out of the park. Highly recommend!
They have played a pivotal role in the design, build and rollout of the new websites and brand image as well as offering comprehensive back-office support and lead generation.