Providers of a Personalised & Ethical Recruitment Experience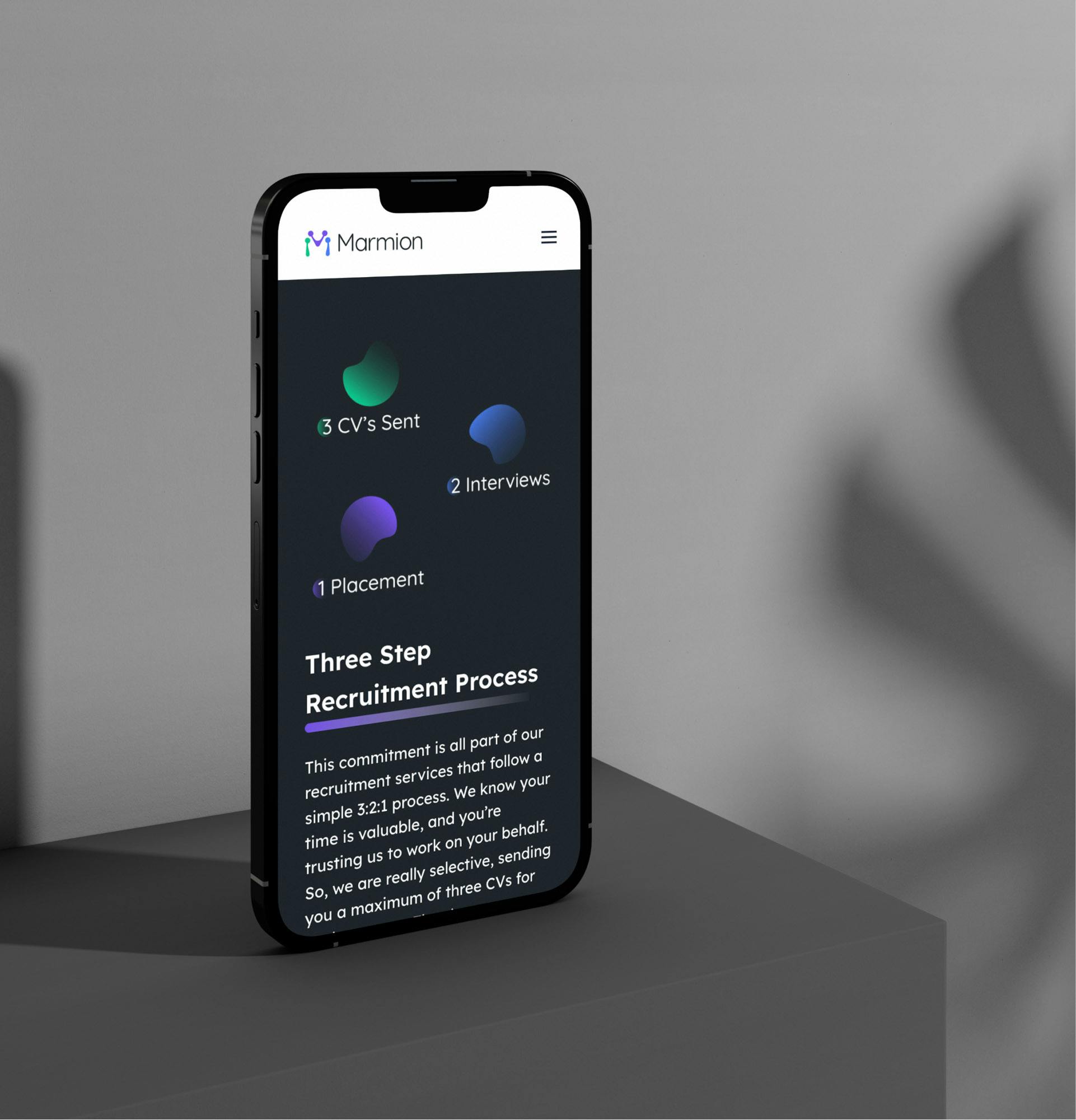 The Brief
Marmion Recruitment asked us to transform their website from a dated, complicated design, to one that was truly representative of their personalised and modern ethos.
Adhering to their new branding, we set out a clear objective to create a recruitment website that was approachable and informative for all types of visitors.
Visit the website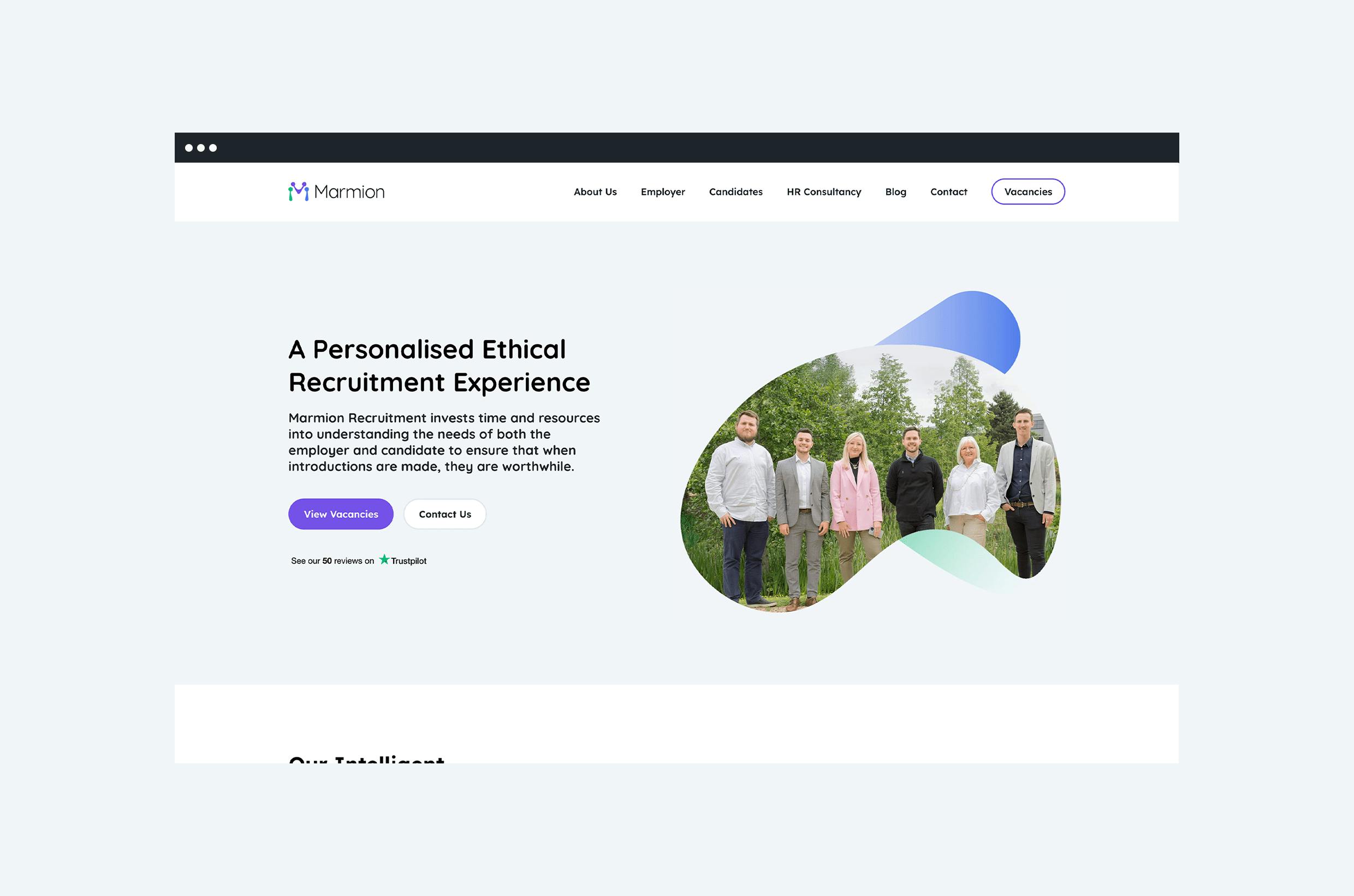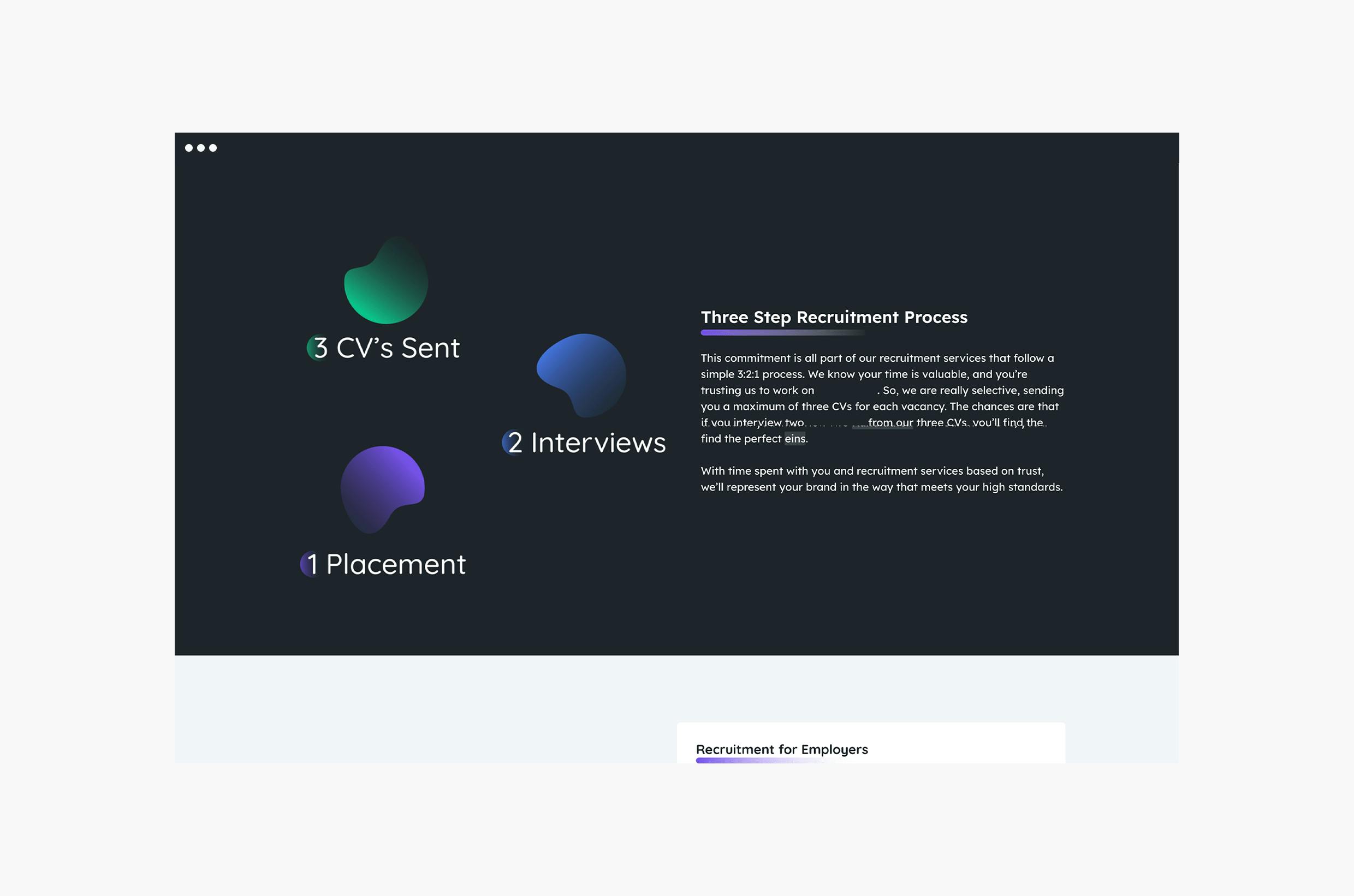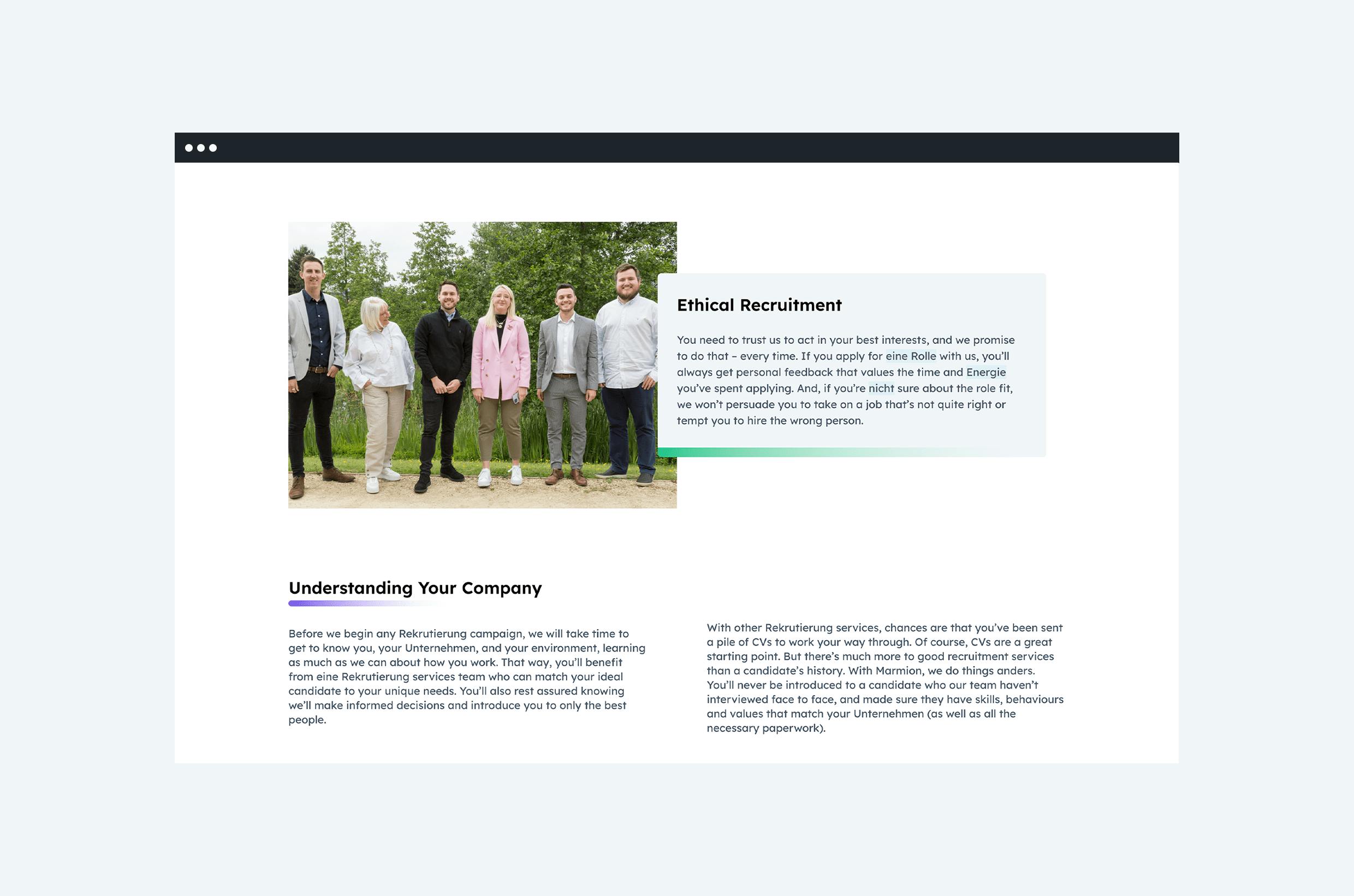 Our tools of choice
A custom theme running on our own modular version of WordPress, combined with Tailwind CSS, made for the ideal stack to achieve the website Marmion desired and our objective.
Tailwind CSS allows for quick prototyping between designs, component creation and high performance, all while maintaining a clear design system throughout; especially important on vacancies, ideal for any recruitment website design.
We utilised Figma to create initial wireframes and prototype the different types of user flow, be it for employers or candidates. Figma was also used for creating mockups and some of the graphics that appear throughout the site.
Marmion Recruitment Website Design Result
We set out to create a recruitment website for Marmion that not only reflected their brand, but stood out among other recruitment websites. As well as accomplishing this, we've also successfully implemented a design that caters to two specific types of visitor, employers and candidates, with clear call to actions for both.
The new website plays a vital role in helping Marmion place the right candidates in the right roles, alongside a wider marketing plan with content creation across social media.