Cleaning business marketing for CCS Group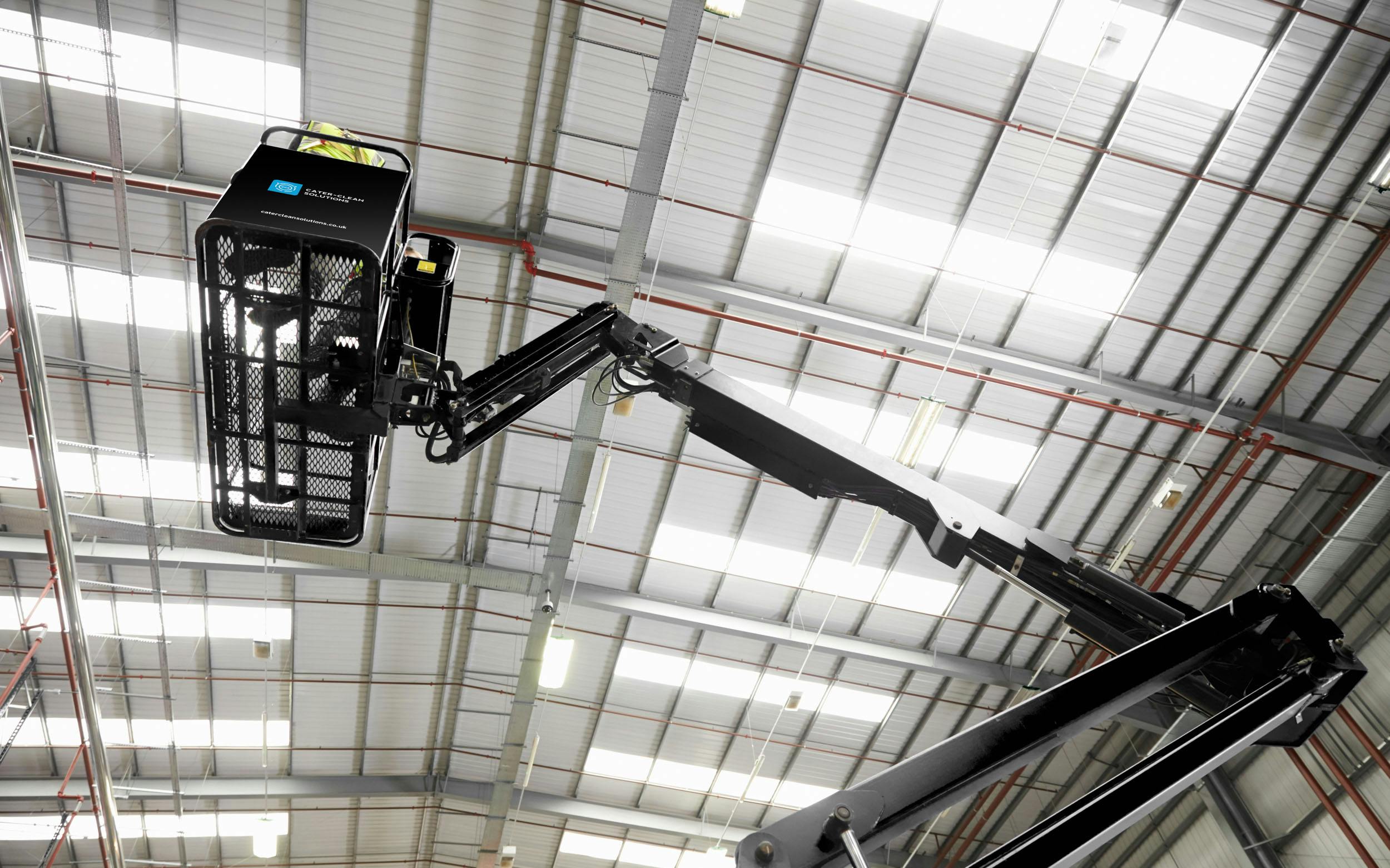 CCS Group is a commercial cleaning company focusing on the catering, medical and construction sectors. We provided marketing support, website development and lead generation to take their growth to the next level.
 
The Challenge
Grow online enquiries through various advertising campaigns.
Restructure business services.
Due to the number of specialist services that Cater-Clean Solutions provide, we decided to restructure the company into 3 sections, catering & food production, medical & emergency and construction cleaning. This meant we were required to create a sub-brand for each company along with its own website, along with the umbrella brand 'CCS Group'.
This enabled us to create more effective advertising campaigns which would have a higher conversion rate due to each brand being specialists in their own sector.
Scope
3x Website Development
WordPress CMS
WordPress Multisite Network
Custom Landing Pages
Google Ads
Facebook Ads
Marketing Consultancy
Digital Brochures
Social Media Templates
Lead Funnels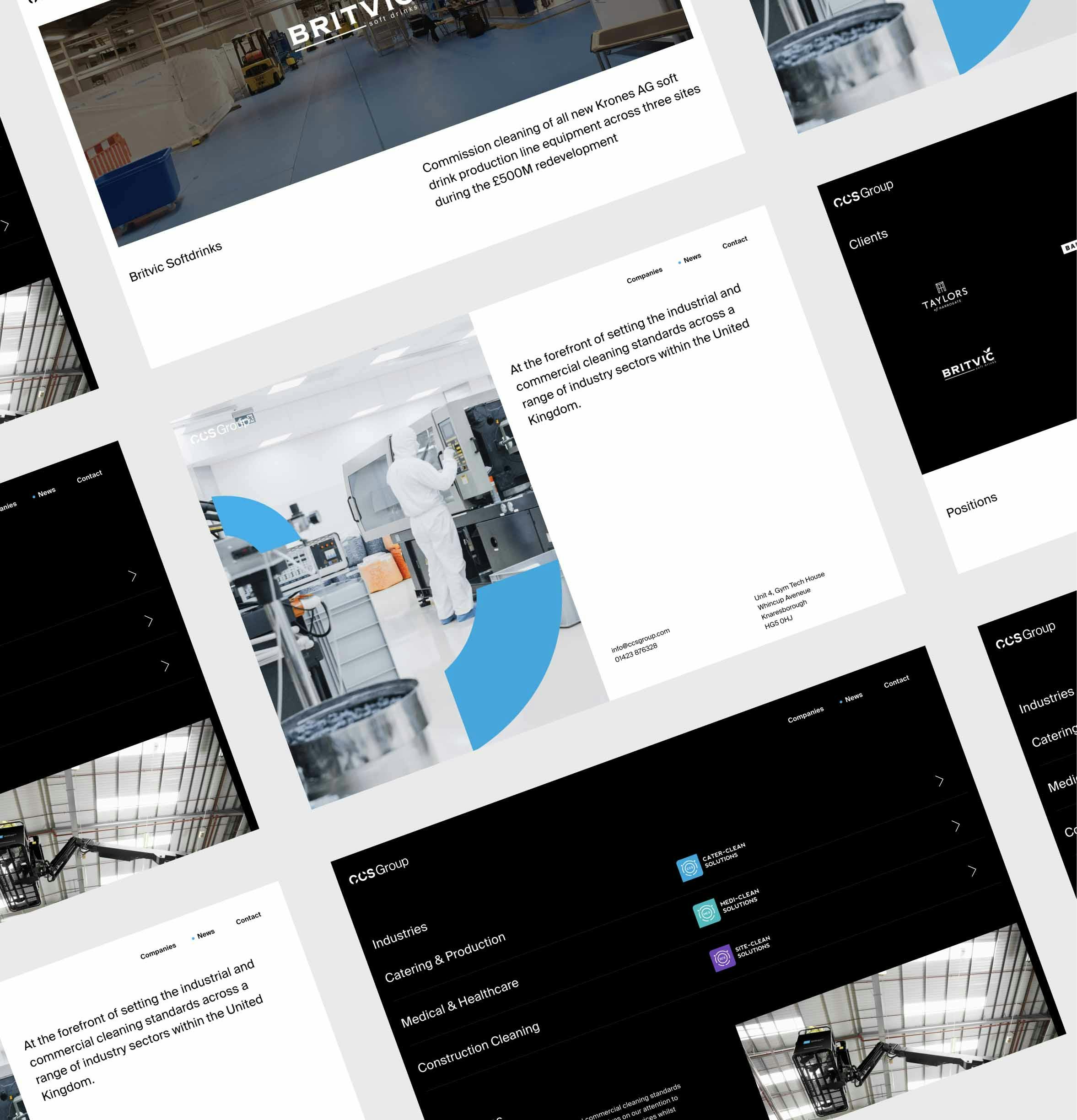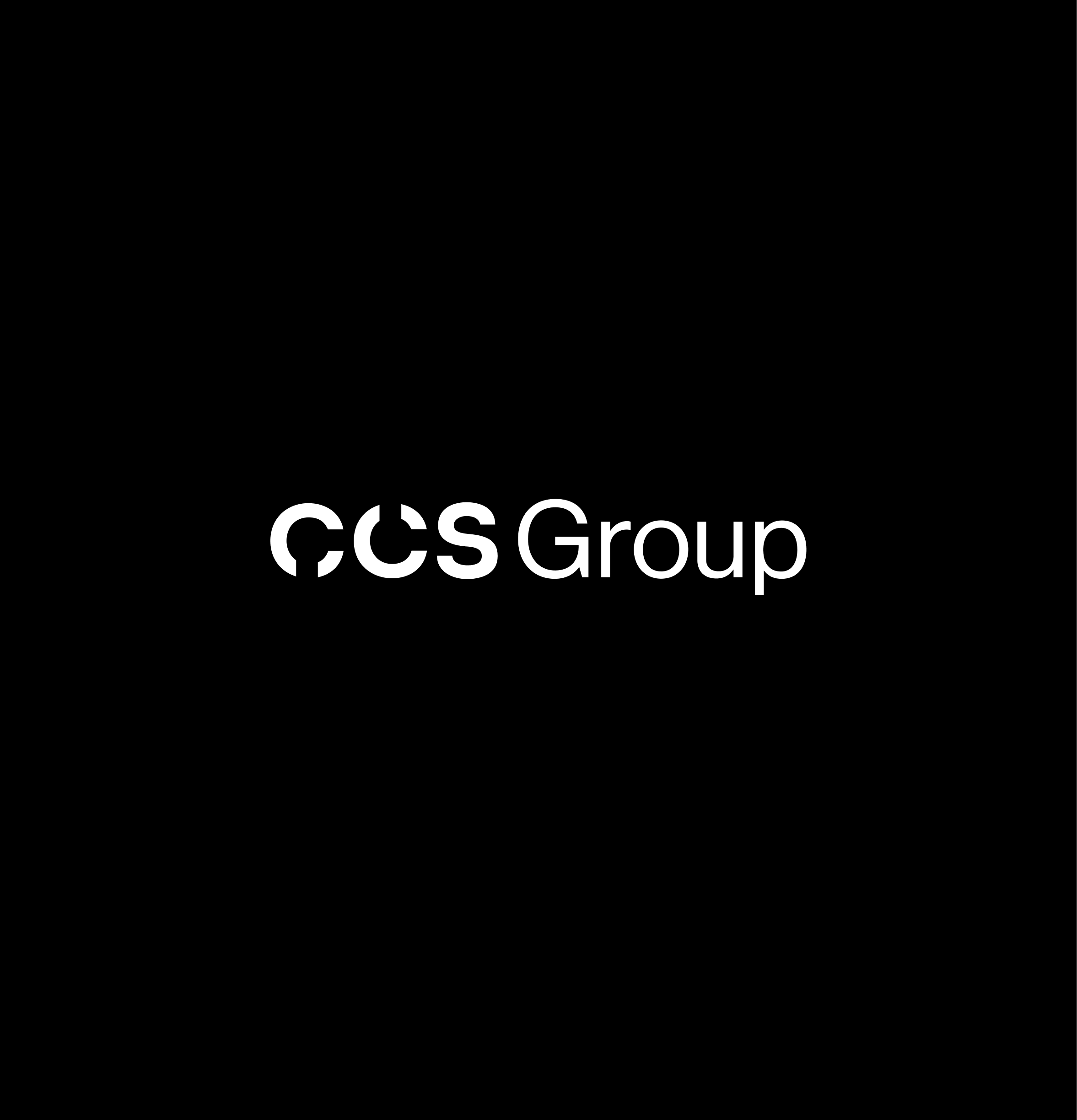 Website Development
Our team undertook thorough competitor analysis testing cleaning business websites across a range of different browsers and devices. We then created an outline of the information we wish to present on each page and what key components and functionality will be required. We then presented wireframes for the new websites and group website and once these were approved we created the design for the homepage and internal pages.
WordPress Multisite Network 
We created a WordPress Multisite network which is a version of WordPress that allows you to run multiple sites off a single installation of WordPress. This allowed us and the client to manage the content plugins and core theme files from a single login.
Conversion Landing Pages 
We created ad group-specific landing pages with a strong CTA focus, such as positioning forms above the fold, clear contact and call buttons. This increased conversion rates across all ad groups which we ran to each specific service. In total there were 13 landing pages created.
Cleaning Business PPC Management
Google Ads
Prior to working with Folifi CCS Group had tried running Google ad campaigns before but were not seeing a positive ROI. Having a poor account structure, lack of negative keywords and uncontrolled bidding strategy can cost businesses money on irrelevant clicks especially cleaning businesses.
We first installed conversion tracking across all 4 websites this way we can tracking which ads are leading to contract form submissions, phone calls or call back requests. This also helped us optimise the campaigns by split testing, turning off non-performing keywords and increasing budget in ones that were performing.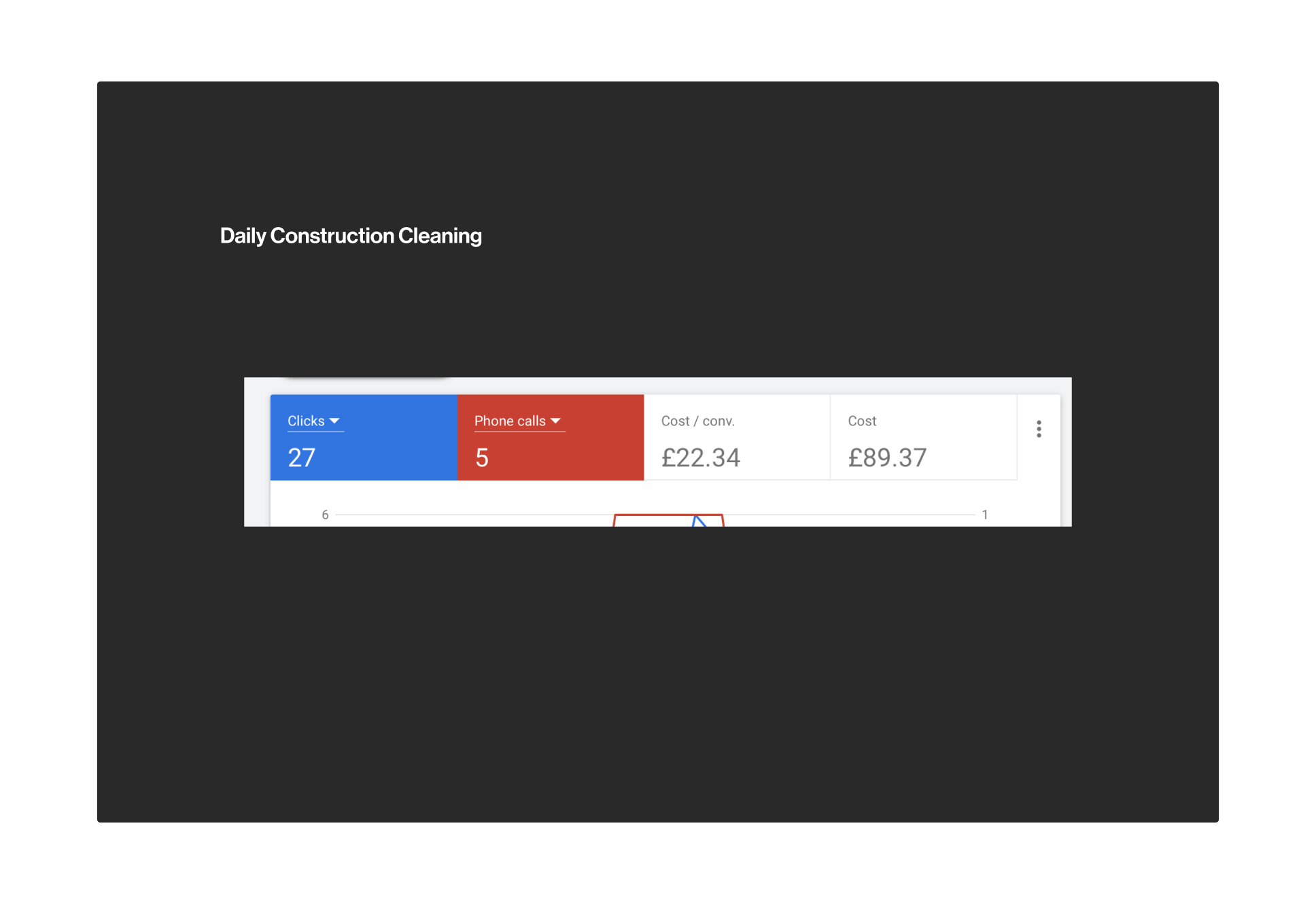 Facebook Ads
We worked on a series of Facebook interest targeting, lookalike and retargeting campaigns for the kitchen extract cleaning side of the business, using well-designed graphics, Facebook built-in lead forms and our conversion landing pages we were able to bring in a high-quality number of leads.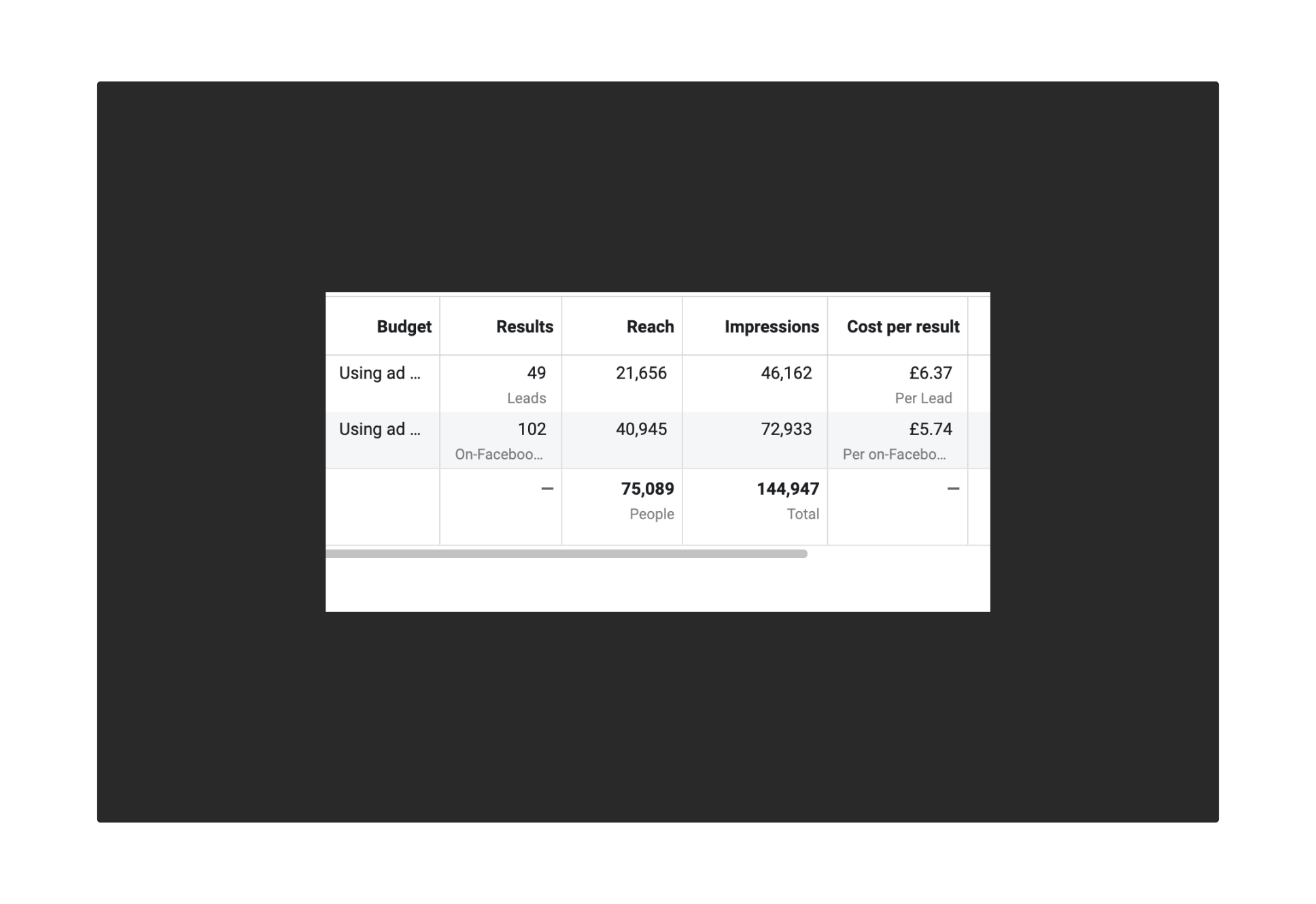 "They have played a pivotal role in the design, build and rollout of the new websites and brand image as well as offering comprehensive back-office support and lead generation."
–– Drew McGilvray - Director CCS Group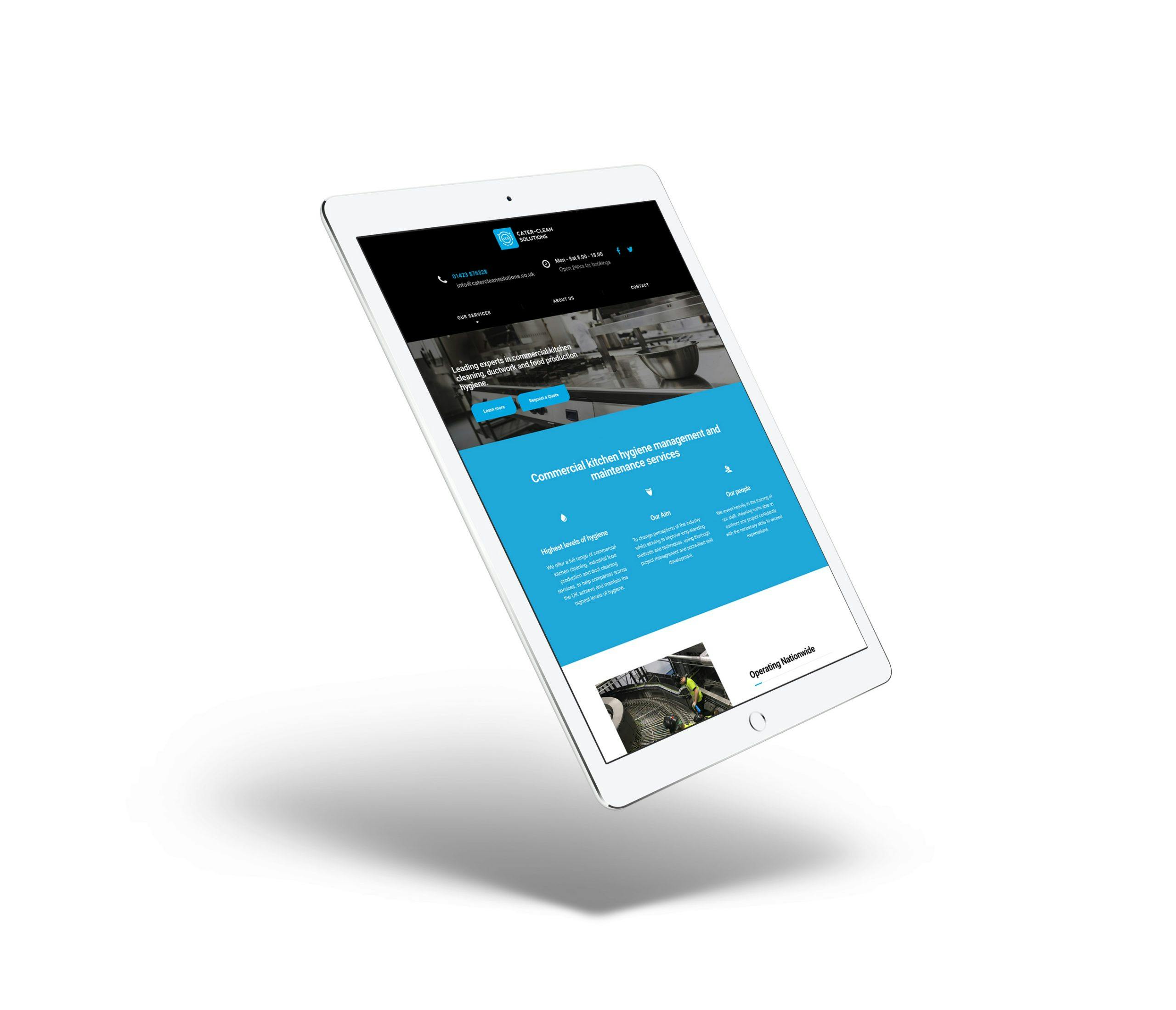 Our work resulted in:
80% increase in enquiries
A large increase in sales pipeline throughout the UK
Sector diversification providing further income streams
We'd love to hear your story